For the uninitiated, maternity pants are like regular pants except instead of a button and zipper, they have these elastic bits that expand to fit over your ever expanding belly. And sometimes (a lot of times) after you get the kid out of your body, you continue to wear these elastic waists for days or months or years because comfort. Eventually, you may look at your wardrobe and realize you should probably invest in some new pants…with buttons and zippers. But also, no judgement; wear dem maternity clothes as long as you want girl. Making and then raising a baby is hard.
If you do want to invest in some new digs in the new year, here are some "mom" jeans my mom group stands behind (and in).
Levis Wedgie Fit
I know, I know. The name "Wedgie Fit" doesn't really send you into "Feeling Sexy Land" but don't let the name deter you from these comfy Levi jeans. Look at the model modeling them! She's sexy! Would they have her modeling ugly mom jeans? I. Think. Not.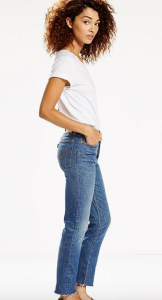 Madewell High Rise
The high rise jeans at Madewell are a favorite among lots of moms. These particular pair in black will go great with any maternity top you still want to rock (baby steps – pun intended – #sorrynotsorry).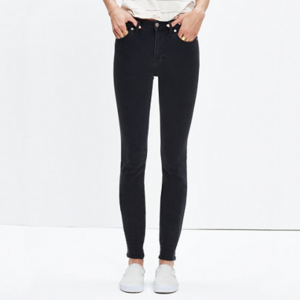 Prairie Underground Denim Girdle
We've all wished we could have a girdle built into our pants. And now you can! These Prairie Underground Denim Girdle jeans promise to hug your curves "in all the right places". Bonus: you'd be supporting an independently owned boutique dedicated to ethically made clothing.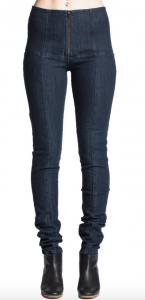 Citizens of Humanity Rocket Crop High Rise
Got some $$ to spend? Check out these Citizens of Humanity Rocket Crop High Rise Jeans. They're high waisted and cropped right around the ankle so you can rock those heels again. Again, only if you want to wear heels, no judgement.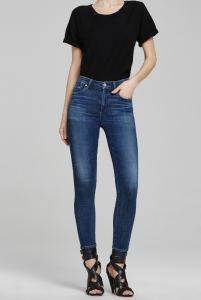 No matter what pants you settle on, maternity or no, one thing is important to remember: your body made a person. And that's strong AF.