We're all fine. Yup. Yes. It's great. Look at that! It's a full smile!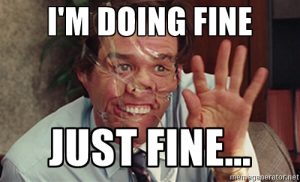 Ok, now that you believe us, here's what's been going on!
HAHAHAHHAHAHAHHAHAHAHA WE'RE FINE.
But in all seriousness, please donate to places like the ACLU, Planned Parenthood or Doctors Without Borders.
And sign up for The Hot Goss newsletter at the top of this page for more content!