Sometimes bad womens come in to your hearing about restricting abortions and keep talking. And that's not fair to you. So you try to interrupt them politely to stop them from talking, and they don't stop talking. So then you bang your gavel so they JUST STOP TALKING, and shwoopsies, you break your desk. That's why you need a gavel proof desk!
It's not your fault, you're just a super strong man with so many wrist muscles from banging your gavel all day. And you "eat your wheaties" or some shit. If womens didn't make us so mad with their "demanding they have access to their own bodies" and "talking" we wouldn't break desks.
But if, like me, you're looking for a new desk because women make you smash your last desk – have no fear. I recently went to the brand new Ikea in Burbank (the biggest in America, like my wrist muscles) and found the best new desks for smashing the feminarchy so you don't have to.
Big Time Round-Up of Big Time Gavel Proof Desk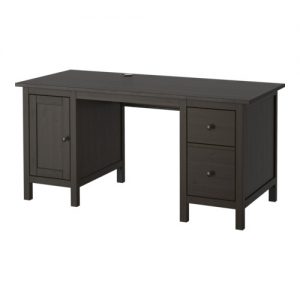 1. Hemnes
It's wood. Bonus. So no glass shattering. And also the name is Hemnes. Which sounds like Him. And Hemnes who is speaking right now. Not Hermnes.
2. Liatorp
Liatorp looks like a big time Supreme Court Judges desk. Not just a state senator's desk. It's the "Dress for the rights you want to take away nationally and not for the laws you want to take away locally" desk edition.
3. Bekant
Good desk for standing or sitting. And I like to make my desk as close to my elbows as possible so I can bang my gavel a bunch. More gavel bangs for the buck. One bang is usually not sufficient in silencing womens.
4. Brusali
Brusali means "Shhh womens! Man is talking now!" in Swedish. Look it up if you don't believe me. And while you're looking it up, I'm taking away all your rights. HAHAHAHA Jokes on Hermnes.
5. Vittsjö
This desk looks nice- wait a second! No it doesn't! That desk will smash in the first day from all my gaveling. Nice try Vittsjö. Vote no on Vittsjö! The desk that wants women to have choices!