'Tis the season for parties. Lots of them. If you're like me, you love the idea of these parties, in theory. But when the time comes, my anxiety levels rise. Who will be there? Do I need to bring anything? Can I split a Lyft with someone? And of course – WHAT WILL I WEAR?
I worked in retail for over ten years, so I am familiar with this panic. Over those years I developed a strategy, keep the clothes basic and the accessories flashy.
Accessories are always my secret weapon. A statement necklace and and a beaded bag are your best friends.
Rest easy and follow my steps for a fabulous looking holiday season.
Let's take this simple black dress from Old Navy. Old Navy is my favorite go-to place, they have great basics for even better prices. I don't like spending a ton on my clothes during the holidays, because things happen – you know spills of both the food and high heel variety.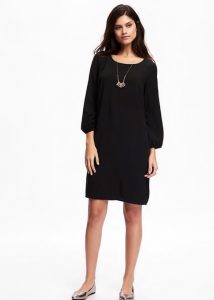 Okay, so we have the dress. Now you can go in a few different directions with accessories. Old Navy has paired it with a simple long necklace. Here are some other choices:
If the party it more casual, you can dress it down with a scarf.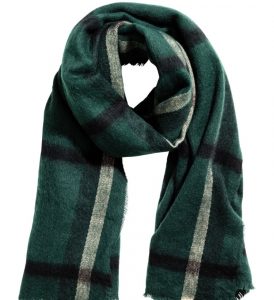 This scarf from H & M is a great option.
Your party is a little more fancy? Fear not, as I was searching the internet for you, I found this necklace from Baublebar – it also just happens to be my newest obsession.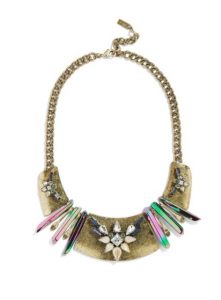 Mama like.
Now both of these looks can be completed with these last few simple pieces: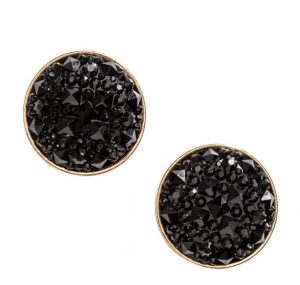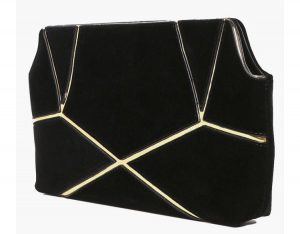 Now you have the basic tips to build the perfect holiday look, make it your own! These accessory tips still apply if you don't want to wear a dress, feel free to take the same pieces and pair them with pants and a cute top! The important thing to remember is that you should feel confident in your own skin, when you feel that way anything looks great on you. And don't forget to grab a drink and a snack, it's going to be a long holidaze season.