It's that time of year again, when friends and family expect a photo in the mail from you and yours displaying your holiday cheer. Figuring out what to send can be stressful AF. What is your composition going to be?? Do you do a take on pop culture?? Do you get your ex to be in it because you don't want to have that conversation with your family right now and when you show up in person to celebrate you'll just say they were too sick to travel but they send their love??
We. Know.
Look, you don't have to be as stylin' as the Union-Wades above or the Clarkson-Blackstocks: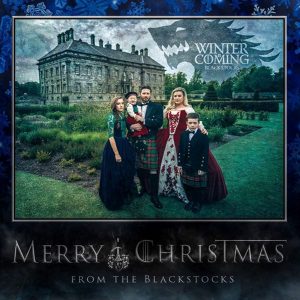 But we all know you want to be memorable. So here are a few things to keep in mind when you approach this holiday tradition.
Matching pajamas are fine for Christmas morning. But on the actual Christmas card, they can be a real fail.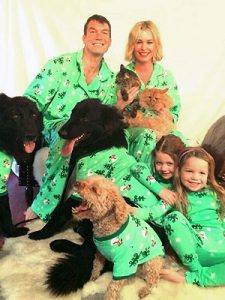 If you want your family matching, keep one section, like pants, all the same and vary up the tops. Like this Nordic set from Pajamagram: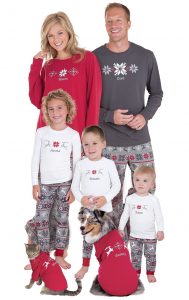 Also feel free to keep the four legged members of the family out of the pajamas all together. A pup in a Santa hat gets the job done.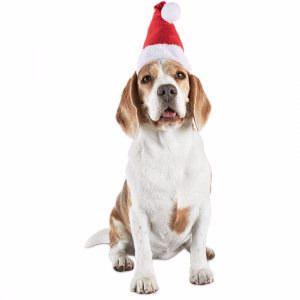 You don't have to wear a gown.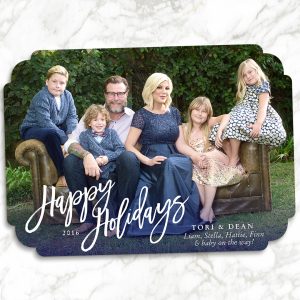 We're not saying don't wear a gown. We just don't want you feeling pressured to be fancy. Sweaters and other cold weather clothing in holiday colors do just the trick. Like this Merona Rib Swing Turtleneck from Target: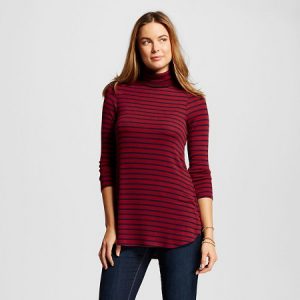 And finally stay away from bathing suits…unless you're Elizabeth Hurley.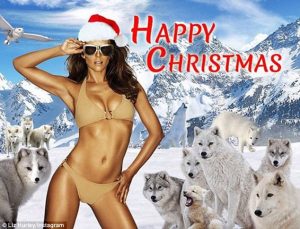 Happy photographing!